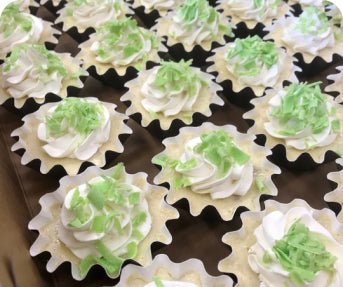 Killa Bites, of Ridgefield, provides tasty cake bombs and biscotti for Washougal Coffee Company. They offer us many creative flavors from Lemon-Lavender frosted biscotti (great with a cup of our drip coffee!) to cakebombs in flavors like Raspberry Cheesecake (try one with...
READ MORE
Killa Bites enters second year with sweet expectations
Ridgefield-based business specializes in mini-cupcake confections surrounded by filling & dipped in chocolate
Ridgefield dessert company offers 'Killa' treats
Opened just over a year ago, the local Killa Bites dessert company has attracted a loyal customer base
Kelly Moyer
Staff Reporter
THE OWNERS OF the Ridgefield based Killa Bites dessert company, Laura Jhaveri (left) and Donna Suomi, stand behind a...
READ MORE
Loading...